71-year-old retired bricklayer and part time fisherman Joao Pereira de Souza saved a penguin's life years ago after he found it covered in oil.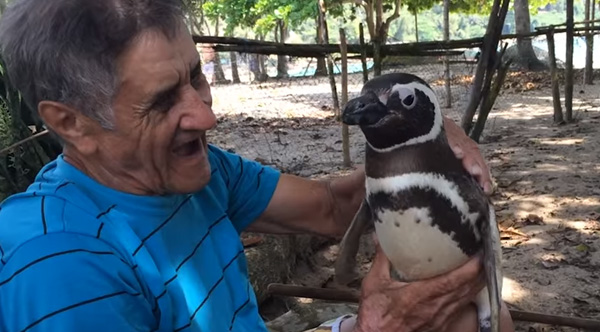 The penguin, who leaves to the ocean months at a time, refuses to forget about his hero.
"I love the penguin like it's my own child and I believe the penguin loves me," Joao told Globo TV. "No one else is allowed to touch him. He pecks them if they do. He lays on my lap, lets me give him showers, allows me to feed him sardines and to pick him up."
Source: www.sunnyskyznews.com
This Penguin Swims 5,000 Miles Every Year To Visit The Man Who Saved Its Life
Reviewed by
Angel M
on
04:04
Rating: