When A Wrong Text Goes Right! Family Accidentally Includes Stranger In Baby Announcement....See The Amazing Thing That Happened next
These two great guys got caught up in the birth of baby when a family member mistakenly included one of them in a group message about the baby coming. They did the most noble thing even though they don't know the family, they brought a gift for the new baby. Read below
When Mark and Lindsey had their baby boy, Cason, one of their loved ones sent a group text message to let a few friends know about the birth — but it turns out that one of the phone numbers no longer belonged to someone they knew.
Once everyone else in the group message realized what was going on, they laughed and apologized to the stranger for getting him caught up in the baby birthing news, but the man ended up surprising everyone...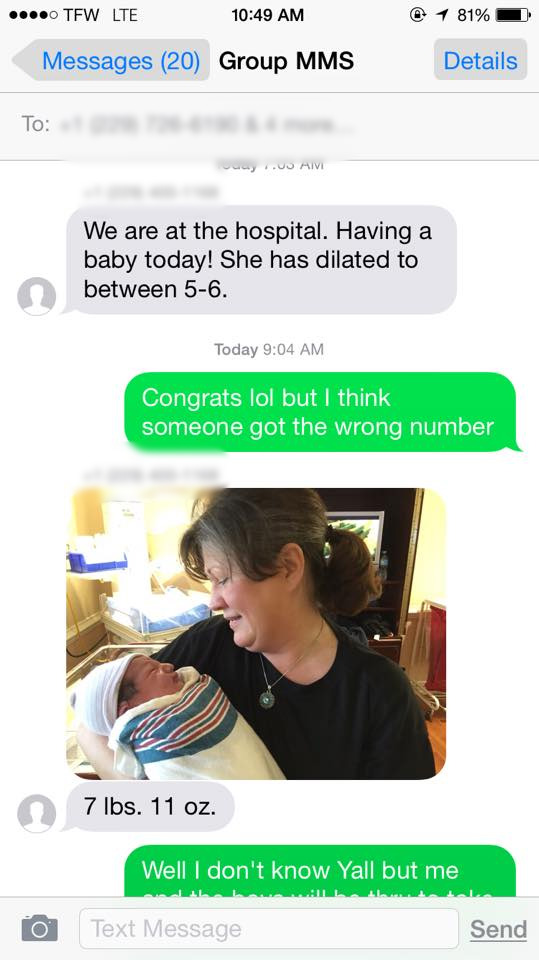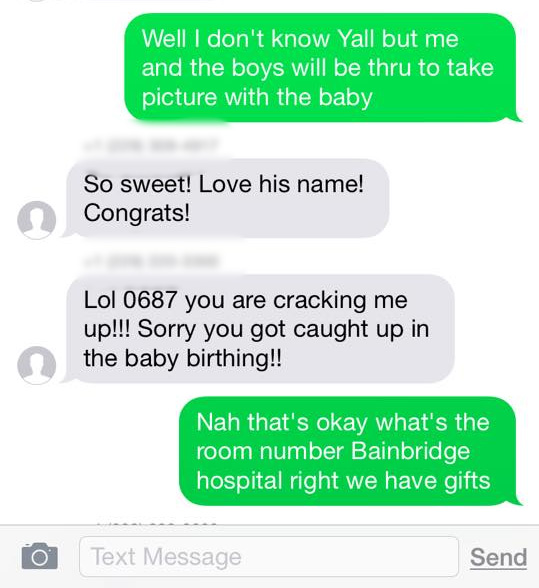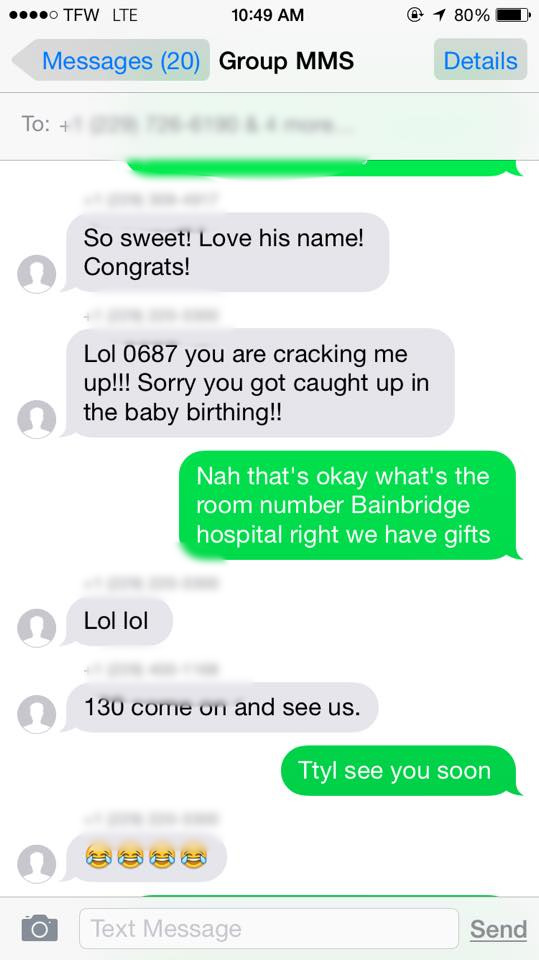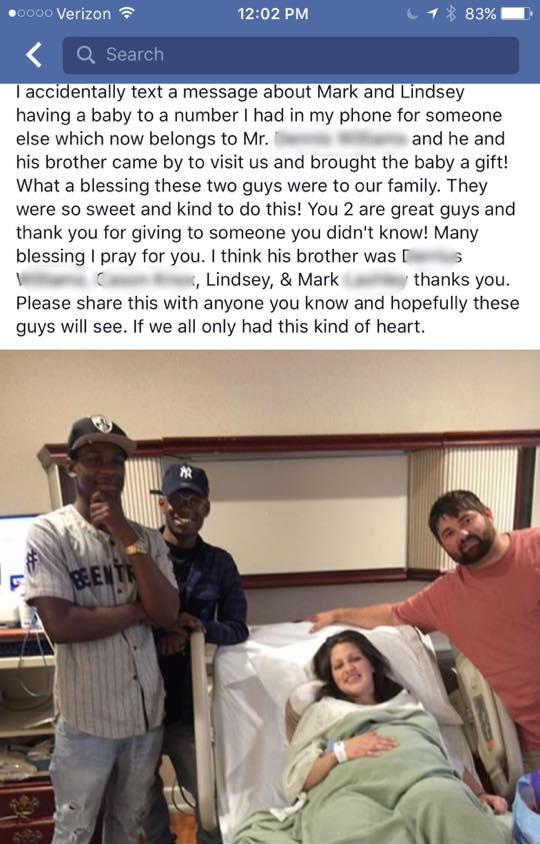 They had literally no reason to go see those people except to support them. Random kindness like this is a beautiful thing.
Source:sunnyskyznews.com
When A Wrong Text Goes Right! Family Accidentally Includes Stranger In Baby Announcement....See The Amazing Thing That Happened next
Reviewed by
Angel M
on
03:26
Rating: