Anna Young posted a photo of herself pumping breast milk while competing in a half marathon.
She shared the experience below on her facebook page;
"Yesterday I ran a half marathon at five months postpartum,". "I had to leave at 4:30am and the race started at 6:45am. I nursed my daughter before I left my house, pumped after running the first 8 miles and nursed her after I made it past the finish line."

After Young gave birth to her first child, she decided that she wouldn't let this major life change stop her from competing this year.
"I thought signing up for a race would be a good way to commit myself to running more regularly, as well as an opportunity to share something I am passionate about with my daughter," she said. The new mom added that she trained by running while pushing her daughter in a stroller.



"Even though I was nervous about pumping during my race, I hope it helps other mothers to not be afraid to nurse their children in public," she continued. "I want other moms to see that you can still take time to do the active things you love and nurture your baby. Breastfeeding and motherhood does not limit what I am capable of, it only enhances it."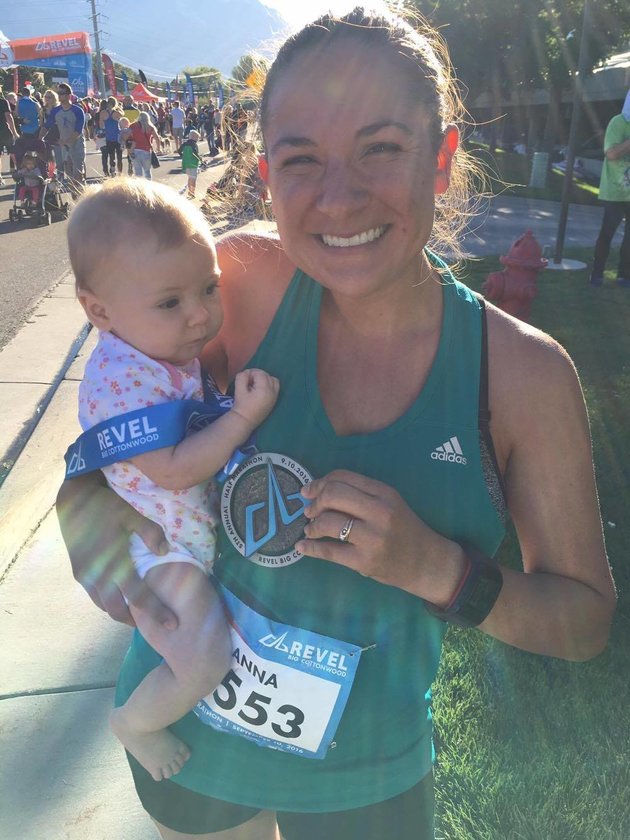 Source: Sunnyskyz.com