Lizzie Valasquez was born with a rare genetic disease which prevents the accumulation of fat beneath the skin. When she was 17, Velasquez faced an onslaught of cyber-bullying, as strangers on YouTube labeled her the "Ugliest Woman in the World."
Lizzie has passed though a lot of pains but came out stronger. She has fought to be heard and today she is a great motivational speaker who is inspiring people all over the world.
Velasquez stands strong as an anti-bullying activist. She said "Awful things happened to me, but I am still here smiling and happy. I am so grateful that what I have been through has given me the opportunity to be a voice for so many people."
Recently a cruel meme of people like Lizzie has flooded Facebook asking people to tag their friends as fun. I don't see any fun in tagging meme of someone who's disfigured or overweight, please take a moment to spare a thought for those who was actually featured in the memes. It's bullying and so insensitive. Imagine if your family member is being cruelly mocked on social media, how would that make you feel? It is not fun when someone is being hurt. Let's join hands together and put a stop to this disgusting act.
And for those people tagging and sharing Lizzie Valasquez meme as fun, she has some words for you. Read below;
"I've seen a ton of memes like this all over Facebook recently," she wrote. "I'm writing this post not as someone who is a victim but as someone who is using their voice. Yes, it's very late at night as I type this but I do so as a reminder that the innocent people that are being put in these memes are probably up just as late scrolling through Facebook and feeling something that I wouldn't wish on my worst enemy. No matter what we look like or what size we are, at the end of the day we are all human. I ask that you keep that in mind the next time you see a viral meme of a random stranger. At the time you might find it hilarious but the human in the photo is probably feeling the exact opposite. Spread love not hurtful words via a screen.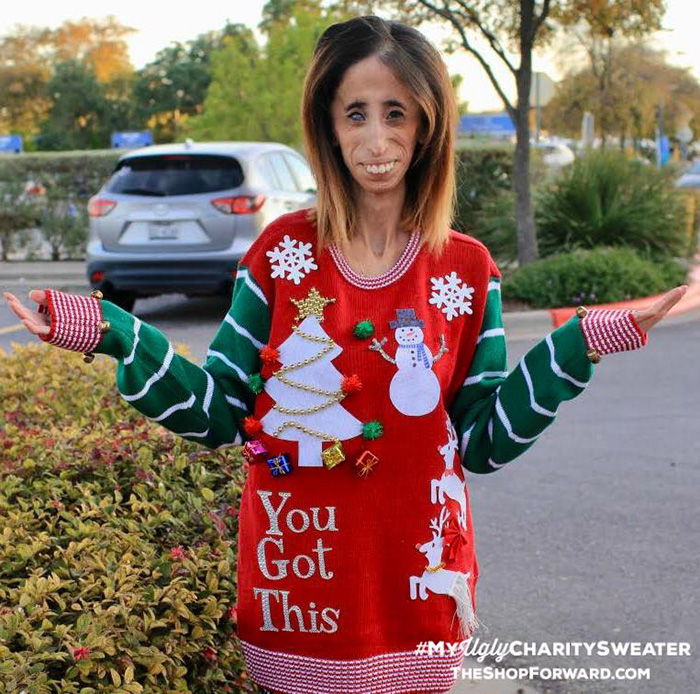 ''Awful things happened to me, but I am still here smiling and happy'' - Lizzie Velasquez
Reviewed by
Angel M
on
05:13
Rating: